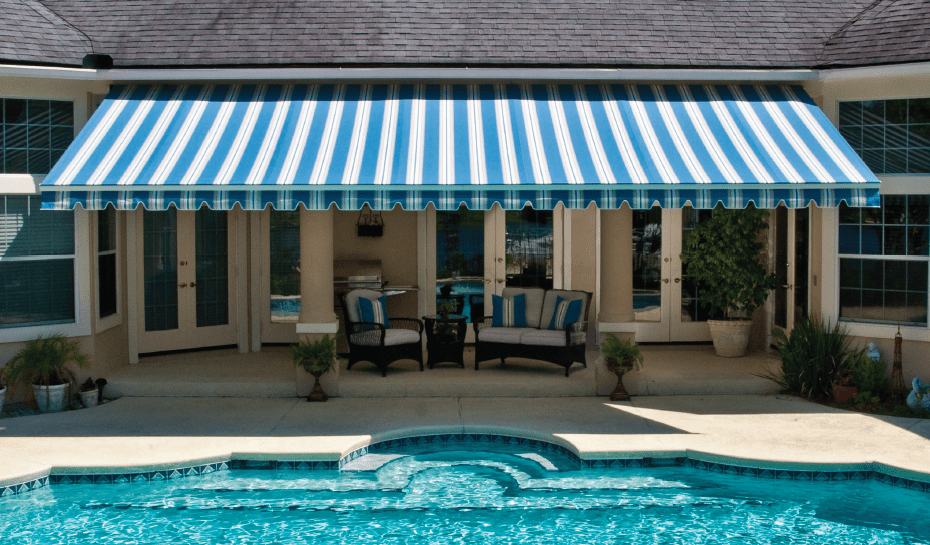 You've created the perfect outdoor space to sit and relax. It's roomy, comfortable, and altogether inviting, but is it really? Did you forget something when you built your brand new deck? You have a beautiful set of furniture out there and a sturdy table to set your drinks on. It's quite lovely, but you skipped the most important part. "What did I miss?" you may ask. Well, did you include a retractable awning? If you skipped the retractable awning, then you missed one of the most important parts of the deck.
You're probably asking yourself what the point is. Well, retractable awnings are the staple of any really great deck. Imagine the joy you'll feel while sipping your icy cold beverage on a hot summer day while sitting underneath one of the many styles of retractable awnings that are available. I'm sure that you assumed that they're all the same, but there are many styles that can suit your needs and the look of your deck.
One style that you can consider is the cassette awning. There are plenty of cassette awning pictures out there so you'll see what I mean when I say that it is one of the most functional and convenient shade systems available. This type of awning comes in both full and half styles. The full cassette awning is what's known as an enclosed awning. The roller that works to extend the awning and its extending arms are protected and stored inside a closed cassette case when not in use. This ensures that it can withstand all weather while staying neat, clean, and out of the way when not in use. In regard to the half cassette, the only real difference is the length and extension of the main bar. Many people find that the half cassette suits shorter or smaller deck areas better than the full sized option. You can view cassette awning pictures to see the difference between the full and half styles.
If you want to get even more out of your shade systems retractable awnings, you can also consider adding an exterior zipper shade to the mix. An exterior zipper shade blocks the sun, reducing heat inside your home. It also prevents bugs from sneaking their way inside, so you can enjoy the cool summer breezes with no worries. Either way, when you're searching the multitude of different shade systems, retractable awnings are your best option.