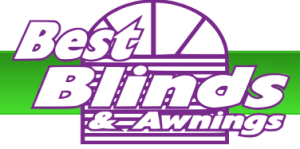 If you are looking for sun protection in North Idaho and Eastern Washington, your Eclipse Shading Systems® dealership is Best Blinds and Awnings in Coeur d'Alene. Best Blinds and Awnings is proud to be family owned and operated and has been offering its customers the best in shading products for more than 10 years. The shading experts at Best Blinds and Awnings think it makes the best sense to shop for your retractable awnings right where they will be installed, in your own home, so they come to you for a free consultation.
As an authorized Eclipse Shading Systems dealership, Best Blinds and Awnings has a strong commitment to supplying every customer with the best in solar protection, personalized customer service, in-home shopping, and their guarantee that Eclipse shading products will bring you 100% satisfaction. All Eclipse dealerships share our high standard of quality in our products and service to our customers and we work together like a team to provide you with the best retractable awnings in the world. We are committed to excellence in solar shading solutions and share this commitment with you.
Expand and enhance your outdoor living space, and save on energy costs with Eclipse Shading Systems solar protection products. Best Blinds and Awnings, located in Coeur d'Alene, offers free consultations and on-the-spot pricing. When you want the best retractable awnings and shading products in the marketplace, call your local Eclipse Shading Systems dealer.
THE ULTIMATE SUNBLOCK™