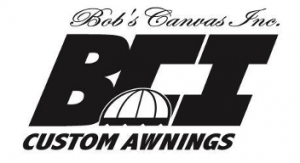 Year-round sunshine calls for some serious shading and Bob's Canvas, Inc. in the Temecula Valley has you covered with Eclipse retractable awnings. Jim and Jodi Mendoza have been offering their satisfied customers high quality shading products since 1989. Family owned and operated, Bob's Canvas has been built on a reputation of exceptional quality shading solutions and outstanding customer service.
The dedicated engineers at Eclipse Shading Systems specialize in creating the most technologically advanced solar shading solutions for an ever-evolving market and our certified dealerships take pleasure in passing these innovative products along to our customers. In Murrieta, California, we take shading seriously. Awnings provide protection from skin cancer, make your outdoor oasis cooler and more comfortable, and reduce your energy bills indoors by preventing the sun's rays from radiating through windows and walls. Custom made Eclipse retractable awnings and exterior shades can reduce home cooling costs by as much as 50%. Shading on your home or your business will also prevent indoor furnishings and carpet from fading prematurely.
For more than 23 years, Bob's Canvas, Inc. has made shade protection for your home and business their priority. Working as a team with Eclipse Shading Systems, they are dedicated to providing you with the best in solar protection. Your backyard, swimming pool, porch, patio, or deck can be a cool and relaxing haven for you and your family or entertaining with the Eclipse shading solution that works for you. When it comes to the best quality and top customer service for custom Eclipse shading products, Bob's Canvas, Inc. has you covered. Find the Eclipse Shading Systems dealer near you.
THE ULTIMATE SUNBLOCK™