When you are interested in purchasing high quality shading systems in Long Island, CJ Flag and Son is your local Eclipse dealer. As certified Eclipse Shading Systems dealers, they will share their experience and knowledge with you to help you make the most informed decision when shopping for your retractable awnings or solar shades.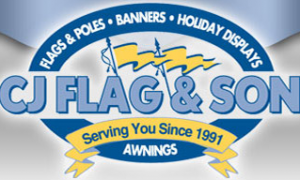 Located in Lindenhurst, New York, CJ Flag and Son have built their reputation throughout Long Island as the source for Eclipse awnings. CJ Flag and Son supplies homeowners with custom made Eclipse shading products, offering the full line of retractable awnings and solar shades. Their professional consultants will help you determine which type of Eclipse shading option will complement your home and provide the most effective UV protection from the sun.
Eclipse retractable awnings, retractable window awnings, solar shades, interior retractable shades, and accessories stand apart from the rest as the finest premium class shading products you can purchase for your home. Each Eclipse retractable awning is custom crafted to meet your individual needs and suit your tastes, with over 200 solution-dyed awning fabric designs and colors available to choose from.
When your Long Island home is shaded with Eclipse retractable awnings, you will enjoy your deck more often because you are protected from the rays and the heat of the sun. It stays cooler indoors as well because the awning stops the sun's heat outside preventing it from radiating through walls and windows. When the indoors stays cooler, you save big on your energy bills.
Eclipse shading products are made in America from the finest parts in the world and custom created with flawless craftsmanship and sold, installed, and serviced by your local authorized Eclipse dealer, CJ Flag and Son in Lindenhurst, New York.
Eclipse awnings are the best retractable awnings in the world and only available through our exclusive dealerships. Find your ideal shading system at your local Eclipse dealership. There's one near you!
THE ULTIMATE SUNBLOCK™