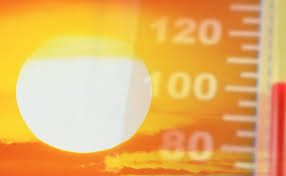 So much of the country is having blistering heat waves. And you just got your energy bill after running the air conditioning non-stop for a month. You probably didn't fall on the floor, but it was higher than it's ever been before. Put a stop to those high energy bills with sun stoppers from Eclipse Shading Systems®. Investing in Eclipse one-of-a-kind, custom made retractable awnings is an investment in your family and your home. Our awning systems are technologically advanced and provide cooling comfort while protecting you and your family from the damaging UV rays that can cause skin cancer.
Reports from the Department of Energy conclude that using retractable awnings and other window shading systems will help to keep those energy bills down. Eclipse awnings keep solar heat from penetrating through windows and walls. With proper shading, you can reduce solar heat gain in your home by as much as 77%. With shading for your home, you will experience instant savings on energy costs.
Eclipse Shading Systems offer so many shade at the touch of a button exclusive products that will enhance your outdoor and indoor lifestyle. Select from our retractable deck and patio awnings, retractable porch and window awnings, the freestanding two-sided Butterfly awning, the SunRoof Plus patio or Pergola shading, retractable exterior solar screens and interior solar shades, and the Eclipse Drop Shade accessory.
We all seek the relief of air conditioning on hot days, but you can stretch your energy dollar by investing in shading from Eclipse. Your local Eclipse Shading Systems dealer will help you find the solar shading solutions that are right for your home and fits your lifestyle.
THE ULTIMATE SUNBLOCK™