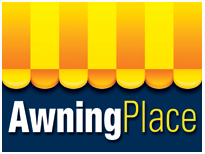 The Awning Place in Connecticut has been synonymous with quality and service since 1988 and their customers love their products. With showrooms in Glastonbury, Cheshire, and Guilford, the Awning Place has grown to become the premier awning company in Southern New England. The Awning Place is a proud dealership of Eclipse Shading Systems and shares our commitment to excellence in both product and customer service. A manufacturer is only as good as its dealers and our dedication to solar protection solutions and state of the art products along with unmatched customer service is what we call "Eclipse Excellence".
The Awning Place in Southern New England offers:
Eclipse awning systems Total Eclipse, the Eclipse, Eclipse Premier, and Prestige Cassette awnings are available through the Awning Place dealership. Our reputation precedes us for affordable prices, high quality product, and outstanding customer service. We at Eclipse Shading Systems work together with our dealerships as a team to deliver the best in shading systems to you, our customer.
THE ULTIMATE SUNBLOCK™