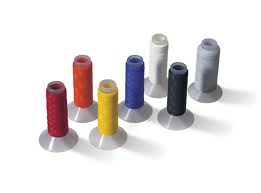 Hands down, GORE® TENARA®is the finest and strongest thread available to sew awning fabrics together. Each link in a chain is only as strong as the links. It's the same way with sewing. No matter what you sew together, the item is only as strong as the thread used to tie it all together. GORE® TENARA® threads are immune to the effects of ultraviolet radiation, exposure to weather conditions, salt water, and cleaning chemicals which make them the perfect thread to use in Eclipse shading products. In fact, it is so strong that the thread will outlast most materials used in making outdoor awnings, never cracking or becoming brittle because GORE® TENARA® is designed to last and is guaranteed to outlive the life of the fabric.
After 50 years in the industry, GORE® has become a name synonymous with innovation in the invention and manufacturing of breathable, waterproof products with high standards and a commitment to reliability.
High-performing GORE® TENARA® thread is used in Eclipse Shading Systems' retractable awnings, extending the life of the awning. This is just another way we at Eclipse continue to deliver the excellence our customers have come to know in our products and service. So when you want to relax on your patio, porch, or deck under your Eclipse retractable awning, let your thoughts wander where they will because you never have to worry about the durability of our shading products. GORE® TENARA® is the thread we rely on.
THE ULTIMATE SUNBLOCK™