Memorial Day has come and gone and summer is upon us! We look forward to these long sunny summer days all year long.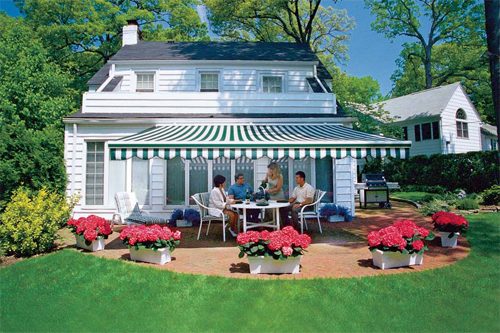 The fondest memories of summer are in the backyard playing with the kids, hanging out with friends, or just a relaxing quiet afternoon on the deck, porch, or patio. Relive those wonderful days again this season and add a something extra – new shading systems from Eclipse Shading Systems®. When you make the smart choice to invest in your home with Eclipse custom-made shading products, you have made multiple wise choices for the whole family.
Eclipse retractable awnings not only provide shade and cool comfort from the harsh UV rays of the sun, they also make your home more energy efficient. When you save on cooling costs during the summer months, you save energy and reduce your carbon footprint. Retractable awnings and solar screens reduce heat gain inside your home and reduce sunlight and glare, keeping your carpets and furniture from fading. Energy efficient, affordable, and durable, Eclipse shading options add to the curb appeal of your home and are custom made with many styles and fabrics to choose from to fit your particular lifestyle. Hot summer day? Sun shining bright? Bring it on and consider yourself covered with Eclipse retractable awnings. At Eclipse, we make shading simple so you can have the best summer ever!
THE ULTIMATE SUNBLOCK™