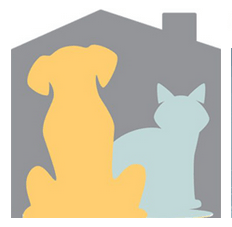 Since 1974, the Humane Society of Walden has provided quality care for pets while they wait to be adopted into good homes. This non-profit shelter organization is dedicated to helping stray and abandoned cats and dogs and serves Montgomery, Walden, Maybrook, and Gardiner, and Towns of Hamptonburgh, Wawarsing and Shawangunk, but will not turn pets in need away if they come from other areas. The Humane Society of Walden, N.Y., is proud of its association with petfinder.com. Petfinder.com encourages compassionate animal lovers to volunteer time and services to help local sheltered pets stay healthy and comfortable until new homes can be found.
You love your pets and provide a good home for them, but they need protection from the sun too. To keep your dog or cat cool and comfortable outdoors in hot weather or indoors with the heat and glare of the sun, invest in Eclipse indoor or outdoor retractable solar shades and retractable awnings. Keep your pets from dehydration and overheating when temperatures rise and the sun is strong by providing lots of water and adequate shading with Eclipse Shading Systems products.
Eclipse Shading Systems® retractable awnings can reduce heat gain in your home by 65% and block up to 98% of the sun's harmful rays outdoors on your porch or patio, keeping your pets, you, and your family cooler and keeping energy costs down. Wherever these valued family members spend most of their time, Eclipse has the shading solutions to keep them safe and comfortable all day long. Attractive and durable, Eclipse Shading Systems has retractable awnings, interior and exterior solar screens, and custom shading options and accessories that fit your home, your budget, and your lifestyle.
THE ULTIMATE SUNBLOCK™