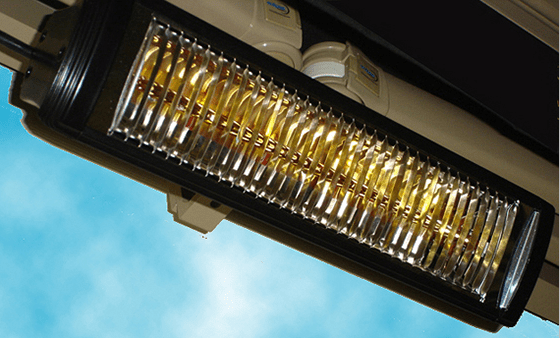 You've enjoyed the pleasures of having retractable awnings make your outdoor living space more comfortable and save money on high cooling costs. With a new sunny season fast approaching, why not consider some accoutrements for your Eclipse awnings? Eclipse retractable awning accessories will take your outdoor living space to the next level with ambiance fit for entertaining all your friends. Increase your relaxation time with the addition of Somfy Electronic Accessories and exclusive Eclipse Accessories for your Eclipse shading system.
You can protect your retractable awnings from damage caused by high winds or blistering sun with Somfy electronic sensor accessories. Wireless wind or sun sensors will automatically respond to the elements and protect your retractable awnings. These practical, high performance features include the Somfy Eolis Wind Sensor, Somfy Wire Free Sun Sensor, and the Somfy 3D Wire Free Wind Sensor. When you can't be there, Somfy will be.
The Eclipse Solar Beam Infrared Heater and the Eclipse Lunar Lighting Package allow you to relax outdoors longer or take your party into the night. The Eclipse Solar Beam Infrared Heater can be mounted to the wall or awning and provides a 1500-watt heater with a 9' power cord to keep you warm even in cool weather. The soft natural glow of the Lunar Lighting Package will complement your outdoor evening experience and operates with an in-line switch or the same remote wireless control that operates your retractable awning. The Lunar Light is insect resistant and can be factory installed when you purchase your awning or incorporated into existing retractable awnings. Don't forget one of our top Eclipse retractable awnings accessories – the Drop Shade….perfect solution for low sun exposure. With the Eclipse Drop Shade, you can extend vertical shade from the front bar up to 39". This option is especially effective for early morning or late afternoon sun, but is a practical solution for any low sun exposure.
THE ULTIMATE SUNBLOCK™