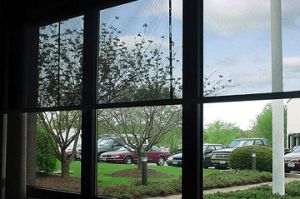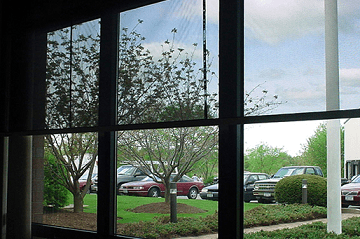 It is the beginning of baseball season and no one is more excited than you and your buddies. You have your den all set up with the lounge chairs, drink holders, wet bar, and make sure plenty of snacks are always available. Just as it's time for the pregame show, the sun reached a point in the sky where the entire side of the room slowly disappeared with sun glare and it will be like that for about an hour and half. Hmm…could this be why other family members rarely spent afternoons in the den?
That was then. This is now…with your new Eclipse solar shades, you can take the room from light to dark with the push of a button. Eclipse interior and exterior retractable solar shades and screens eliminate the intensity of the sun's radiation through the walls and windows while eliminating sun glare on the computer and television screens. Eclipse retractable solar screens absorb and reflect up to 95% of the heat of the sun away from your home, helping you to save on rising energy costs by keeping the indoors cooler.
You may not be able to make it to every game, but when you can't your den is the perfect place to relax alone or with friends and enjoy an afternoon of sports entertainment with no glare on the TV now that you've installed Eclipse solar shades. Eclipse solar shades filter light as it enters the room, leaving your view intact, eliminating the heat and glare of the sun. Call your local Eclipse dealer, get some sunglasses for your windows, then kick back and enjoy the big game.
LIFE UNDER THE AWNING