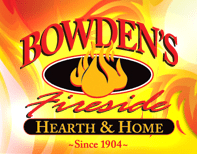 You have always been a big fan of spending hot summer days in the shade so you've wandered off into the wooded area behind your house, gone to the park, or taken a drive to the lake. This year, you are going to stay at home because you have your own shaded backyard oasis with Eclipse Shading Systems® retractable awnings and accessories from Bowden's Fireside Hearth & Home to help you relax and reduce your energy costs.
You went to Bowden's Fireside Hearth & Home and their expert consultants explained the multiple benefits of installing Eclipse shading on your home. Bowden's Fireside Hearth & Home in Hamilton, New Jersey is Central New Jersey's authorized Eclipse Shading Systems dealership. Bowden's offers high quality products and professional service to meet homeowner's needs. What makes a great retractable awning? Just ask the professionals at Bowden's Fireside Hearth & Home and they'll be glad to tell you.
With your new Eclipse retractable awning installed, you're ready for this year's staycation on the back patio, enjoying family and friends while staying cool and protected from the sun. The superior shading technology of Eclipse retractable awnings will turn your home into a more energy efficient one. You'll save on cooling costs in the summer months with custom made awnings that create solar shade outdoors and reduce heat gain indoors by as much as 77% while reducing sun glare by as much as 94%.
When you buy an awning from Bowden's, you get the full backing of Eclipse Shading Systems' 5-Star overall rating for quality, affordability, and service…the Eclipse Promise that every customer will experience our dedication to solar protection solutions, state of the art products, and unmatched customer service.
LIFE UNDER THE AWNING