Working the Eclipse Cross Arm
In order to make a frame that could extend past the industry average 5′ projection with such a narrow mounting area, Eclipse constructed a frame where the left shoulder and arm are designed with adapters. These adapters drop the left arm 4″ below the right arm assembly so they are crossing on different planes. While this is fascinating to the team at Eclipse Shading Systems, you may never notice the seamless operation of such a wonder as you enjoy your shaded outdoor space.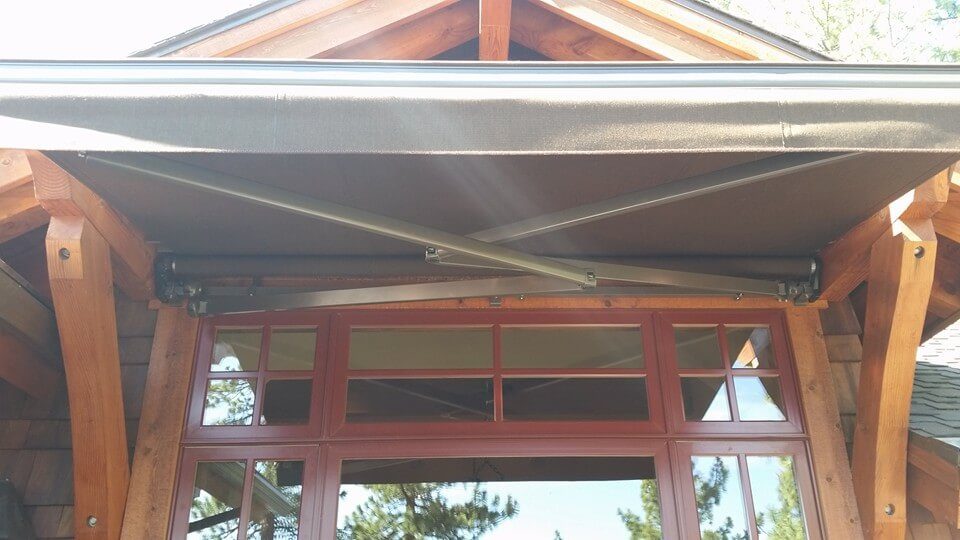 Make the ECA Work for Your Space
The Eclipse Cross Arm comes in a standard 8′ x 10′ size, which is not standard within the industry. Most retractable awnings in the 10′ range can only extend 5′ to accommodate the arms as they retract into the housing. This is the perfect solution for condos, small yards and other areas where you want a compact shade solution.