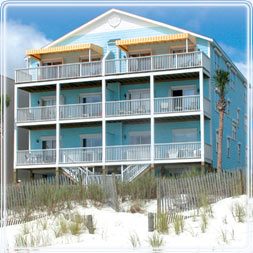 Congratulations! You have finally purchased the beach house your family has been saving for and dreaming about for so many years. It's a huge investment in your lives and you want to do everything you can to protect it while you enjoy it. Even your decorator will tell you that the best continued investment you can make in your beach house is a reliable awning system. No matter which U.S. coast you live on, there's an Eclipse Shading Systems® dealership near you. Eclipse retractable awnings and solar screen shades are a practical, money saving investment and an attractive addition to your beach house.
After a fun day at the beach, you want to relax on your porch in comfort. Eclipse retractable awnings come in a wide selection of colors and fabrics to match your style and will provide the comfort you and your family are looking for. Retractable awnings protect you and your family from the damaging UV rays of the sun and they create more energy efficient homes. Eclipse custom awnings and solar shades reduce heat gain in your home in the summer months by as much as 77% and reduce sun glare by as much as 94%, saving you money in rising energy costs and keeping temperatures cool inside. When you purchase a retractable awning, you are also blocking the harsh rays of the sun from fading carpets and damaging furniture and draperies indoors.
Make an investment in the future of many summers at your beach house with stylish and practical cooling shade from Eclipse Shading Systems. There's an Eclipse retractable awning system that fits your lifestyle at the beach house, creating an oasis for entertaining and relaxing anytime.
THE ULTIMATE SUNBLOCK™