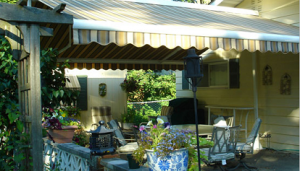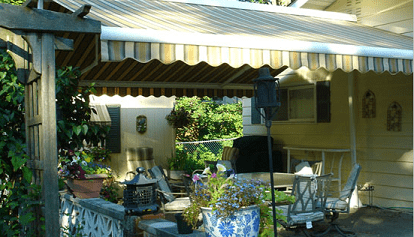 You have always enjoyed this time of year when the kids come home from school, you're there waiting with healthy after school snacks and loving conversation, but after that you gently guide them to do their homework …on the back deck under the shade of your Eclipse retractable awning. It's fun for children to combine being responsible with getting fresh air and being a little silly. Even though it's still early in the spring, the sun's UV rays are stronger every day, so you want to make sure to shade the patio by rolling out the Eclipse awning.
Air temperatures rise in the early spring and leaves are not fully opened to provide natural shading, so play it safe and seek shading for your home with the many options offered from Eclipse Shading Systems' authorized dealers. A shading system protects you from the possibility of sunburn and skin damage that can cause wrinkles as well as the risk of skin cancer.
Shading systems provide relief from sun glare and harmful UV rays at any time of year. In the early spring when pollen is beginning to fly around, an Eclipse awning will provide protection for your skin and keep pollen at bay. Since you've had your awning installed, you have also noticed a reduction in the energy bills. Nothing wrong with that! The benefits of shading are many, but right now, you're content watching your kids do their homework on the porch under the protection of your Eclipse retractable awnings. Find your local Eclipse dealer and get started on having extended outdoor living space in the shade of a retractable awning.
LIFE UNDER THE AWNING