Pop up thunderstorms, some with high winds, heavy rain, and hail can occur at almost any time during the summer months. A summer storm can put a damper on fun in the backyard, but it doesn't have to make a mess of your Eclipse retractable awnings. Eclipse shading products are custom made using high-quality materials and come with standard and extended warrantees. They are built to last, keeping your family safe from harmful UV rays and reducing heat and sun glare indoors and outdoors. Your Eclipse retractable awnings are even able to withstand light rain and wind. But just as you run for shelter when wind gusts exceed 20 miles per hour and the rain starts, your awnings need shelter as well. Learn more about how to protect your Eclipse awnings during summer storms.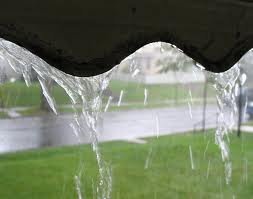 Roll Up Your Awning Before the Storm Starts
Motorized awnings are designed for protection from the sun, and Eclipse shading systems offers the most durable shading products in the industry. But awnings need to be protected and cared for during summer storms with high winds and rain. If you do not feel comfortable sitting outside on your porch and want to stay indoors to escape the storm, your awning should be rolled up and protected as well. Wind can swoop underneath your awning and raise the fabric beyond its tolerance, and rain can weight down awning fabric from above.
For the best results, it's wise to roll up your patio awning before a storm gets going. This will help to protect it from heavy winds. Retracting your awning will also help to reduce excess exposure to moisture, which can cause mildew to develop.
Somfy Electronic Sensor Accessories
You know you made the right investment in your home when you purchased Eclipse retractable awnings. Now, it's time to invest further with added protection for your awnings from high winds by using Somfy electronic sensor accessories. These sensors include high-performing, practical features, such as wireless wind sensors that automatically respond to the elements, keep your investment safe and your family comfortable.
If you can't be there, Somfy 3D Wirefree Wind Sensor and Somfy Eolis Wind Sensors can be. When bad weather is detected, the sensor will automatically retract your fabric awning. This is a great solution for use on any day, especially if you think storms may pop up while you're at work, running errands or on vacation. You can't be there at all times to know when it's time to roll up your awning before a storm, so let Somfy do the work for you. At Eclipse Shading Systems, we can help you get these helpful accessories installed for your motorized retractable awnings.
Unroll Your Awning to Dry
When the storm is over, make sure to roll out your retractable deck awnings to let any rain dry from the fabric, preventing future damage from stretching or staining your valuable investment. This final step is simple yet critical for making sure your awnings stay in great shape year after year.
Use these tips to protect your awnings from stormy weather. For more info about Eclipse Shading Systems or Somfy awning accessories, get in touch with a local dealer today.