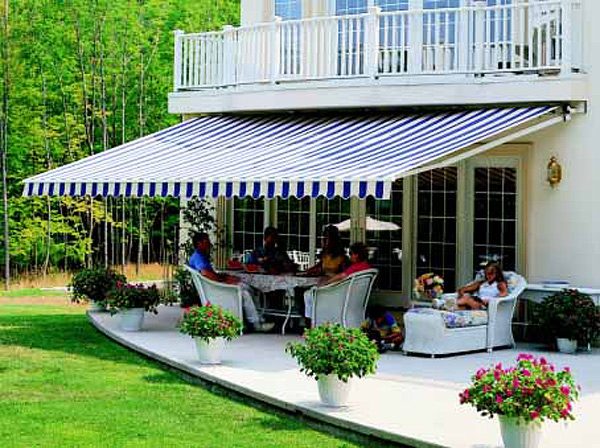 The summer will soon be here and while we are all very excited about the many activities the season brings, we are not excited about the high-energy costs of keeping our homes cool. When the summer heat is upon us we want to be outdoors and relax on porches, decks, and patios, spending time with family and entertaining. Using your shading system will increase your comfort at home indoors and out. Consult with your local Eclipse Shading Systems® dealer to discuss what the best shading system is for your home and your lifestyle. Eclipse awnings dealers are conveniently located throughout the USA and represent Eclipse's high standards, sharing our commitment to quality and service. Eclipse takes your trust seriously and we want you to be confident in the fact that every customer will experience our dedication to you and state of the art solar protection solutions.
Installing a shading system on your home will save money. You will experience immediate long-term benefits environmentally and financially. Awning systems create a more energy efficient home, saving on cooling costs by creating solar shade that reduces heat gain in your home by as much as 77% in the summer months. When indoor heat gain is reduced to this level, your air conditioning does not have to go on as often so the mechanics of your HVAC system will have a longer life and energy costs will be lower. Retractable awnings and solar screens block out the harsh rays of the sun reducing sun glare indoors by as much as 94% and prevent fading of your carpets and fabric on sofas and chairs.
Make an investment in your home and realize the savings of installing Eclipse retractable awnings, solar screens, and solar shades. Make your backyard, patio, porch, pool and your home a cool haven for relaxing and entertaining all summer long with the quality addition of custom-made Eclipse shading products.
THE ULTIMATE SUNBLOCK™