Creating an image, a logo, or other exciting graphics on your awning tells everyone who passes by who you are. When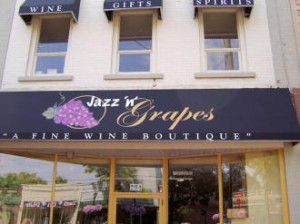 you enhance the look of your retractable awning, the awning itself advertises your brand icon with elegance, bringing recognition from potential new customers, increasing the value of your business and your shading system. In the past, shading systems such as retractable awnings were added on to buildings after construction was complete. However, recently awnings are becoming more common in new architectural design models. In fact, as you drive by your favorite strip mall, you might notice that the curb appeal of business awnings has increased with each one having its own name, design, or advertisement printed on the fabric.
Glen Raven's Sunbrella Graphics System, a proud partner of Eclipse Shading Systems®, is an official warranted matched component program with 3M and the only branded system in the industry. The SGS system is a process by which the intricate graphic is heat lamp bonded onto the fabric. This imaging technique allows your message to have the exposure you want on your shading system, visible to the public at all times, telling the world who you are.
While unique and colorfully printed awnings get customers through the door, many businesses are becoming interested in keeping rising energy costs down with the installation of awnings. Awning shading systems enhance outdoor living, reduce heat gain, and lower energy costs. Whether it will be the new design for a condo development or a commercial building, put your name on it with graphics. Advertise in style with unique awnings from Eclipse.
THE ULTIMATE SUNBLOCK™