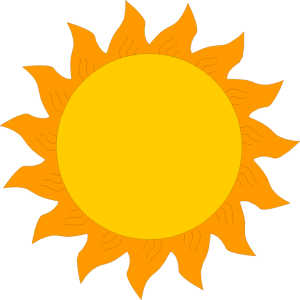 It was a hot dry summer in the North and Central United States. From Minneapolis to Cincinnati, in homes and businesses people struggled with finding relief from the sun and the heat. As the heat wave slowly lifted in the middle of July, weren't you left wondering why you hadn't done everything you could to stay cool, still spend time outdoors, and save a little on your summer energy bills? Yes, you could have purchased retractable awnings from Eclipse Shading Systems®, but you thought you'd make it through another season, saving some money.
Results of PAMA's recent eight city study to determine Cooling Energy Savings With Awnings in the North and Central United States, show that in a hot year, such as the summer of 2012, you can have energy savings between 17 to 29% and cooling savings in typical years of 34 to 52%…that's substantial with rising energy costs. In addition to savings on cooling costs, you also get protection from the sun's ultra violet rays, awnings keep indoor rooms cooler too and prevent fading of your carpet and upholstery.
There's still time to get the retractable awnings you want this summer and with big savings. For a limited time, Eclipse Shading Systems is offering a FREE Somfy motor when you purchase the Eclipse, the Total Eclipse, and the Eclipse SC. Make your backyard a place for the family and for entertaining into the fall with expanded living space when you purchase Eclipse retractable awnings and save $600. with a FREE Somfy motor by September 30th. Just visit the Eclipse Shading Systems website, put your zip code in, and find a dealer near you.
THE ULTIMATE SUNBLOCK™