When you walk around the new strip mall with all the quaint shops and cafés, take a minute to notice the many different awnings. You will see a variety of colors and designs, some with logos, others with names, each saying something to let you know who they are and what they offer while they invite you inside the store or restaurant, bank or grocery store. These shopkeepers know that attractive awning graphics are an eye-catching way to tell anyone who walks or drives by the building who they are. Awnings have become part of the design of these commercial buildings and advertising with graphics on the awnings, increases curb appeal to potential customers. Advertise your brand with elegance on an Eclipse Shading Systems awning.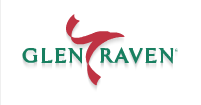 To make the graphic advertising as colorful and long lasting as it is unique, our Eclipse Shading Systems partner, Glen Raven's Sunbrella Graphics System (SGS) uses the official 3M matched component program. The SGS system is a process by which the designed graphic is heat lamp bonded to the awning fabric. This intricate imaging technique allows the merchant's message to be visible on the awning, creating the desired advertising effect. The Sunbrella Graphics System is the only warranted and branded awning graphic system in the awnings industry. So advertise your business in style with Eclipse and Sunbrella.
Awnings with graphics help to get customers through the door and retractable awnings have the same advantages for businesses as they do for homeowners. When you block the heat and sun from entering the walls and windows of the building, you keep the indoor temperatures cooler. With reduced heat gain, cooling costs are lowered. Eclipse Shading Systems has a great selection of retractable awnings with the widest selection of colors and fabrics for your home or business.
THE ULTIMATE SUNBLOCK™