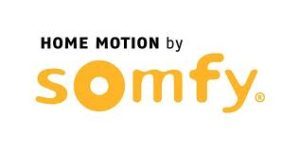 If you're tired of running around looking for the remote control to your retractable awning, Somfy innovation has a solution to the problem… the DecoFlex™ WireFree RTS wall switch. With the same features as the Telis hand-held remote control, the wireless wall mounted DecoFlex switch also has the benefit of being stationary, so you'll always know where to find it!
The DecoFlex wall switch is completely wireless and battery powered which gives you the ability to install the unit in a matter of seconds, no electrical work involved. You can have a 1, 2, 3, 4, or 5-channel assembly in your choice of black, ivory, or white. The Somfy DecoFlex™ WireFree RTS wall switch gives you the freedom to operate all your motorized products just like you would with a regular electric light switch when entering or leaving the room.
Personalize your DecoFlex™ WireFree RTS wall switch channel buttons with custom engraved characters. Custom engraving is also available with the Somfy DecoFlex WireFree™ RTS Table Top Accessory.
Eclipse Shading Systems uses innovative Somfy products exclusively in the manufacturing of retractable solar shading products. You can have solar protection at its best for your home or business from Eclipse Shading Systems and push button technology from Somfy motors. Somfy electronic high performing wireless sun and wind sensors are practical accessories that will protect your Eclipse awning from high winds and burning sun because they automatically retract the awning.
Eclipse supplies its customers with the highest quality retractable shading solutions in the industry and the superior innovation of Somfy wireless technology helps to make this possible. Let the sun shine, then just flip the switch to the Somfy DecoFlex WireFree™ RTS wall switch and hang around to enjoy the day in the shade of your Eclipse retractable awning.
THE ULTIMATE SUNBLOCK™