What a crazy snowy winter we're having out on Long Island! We at CJ Flag & Son in Lindenhurst want to help you get over the winter blues and begin to think about how much fun you have when you visit your friends and relatives who shade their homes with Eclipse Shading Systems® retractable awnings and solar protection products.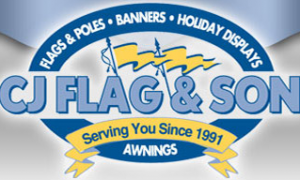 You called Eclipse and found your local dealer, CJ Flag & Son. They came out to the house and helped to determine what type of awning would best suit your shading needs. After their initial visit, all the details were worked out and you even selected the fabric. While your wife was away for a week on business, you arranged to have the Eclipse retractable awning installed, so when she returned from her trip, there was a big surprise!
The cab pulled up the street, stopped at your house, and when your wife stepped out and looked, she saw the edge of the awning peeking out at her from the backyard. She was confused, but smiling when you greeted her with a cold lemonade and welcomed her to the new backyard retreat where you served her lunch under the awning.
There's so much to choose from with Eclipse Shading Systems, but when you're working with your local Eclipse dealership, your home will have the shading you need to stay cool outdoors, indoors, and save money. In the end, your retractable awnings will pay for themselves.
You knew from your research that when you called CJ Flag to find out about retractable awnings for your home, you would be shown the Eclipse product that would suit your shading needs and the customer service made you feel confident and comfortable. Eclipse awnings are the best retractable awnings in the world and only available through our exclusive dealerships. CJ Flag & Son is your local Lindenhurst authorized Eclipse dealership.
LIFE UNDER THE AWNING