We at Eclipse Shading Systems® understand that that it's important for every homeowner to do a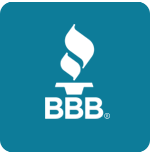 little research before spending their hard-earned dollars on shading products. We have some great tips to help you make the best investment in shading systems for your home. You want quality, durability, and reliable service when it comes to making home improvements, so before you purchase retractable awnings, get references for local dealers from the Better Business Bureau and look at consumer reports on Angie's List.
We recommend that you select a dealer that does their own installations and make sure you have a thorough understanding of what's included in the product and installation warranty. Protective hoods provide added protection from rain and wind and keep the first few inches of fabric clean so when you roll out your retractable awning, the entire fabric area will be color consistent.
Modern awning fabrics by Sunbrella, Dickson, and Sattler are 100% acrylic, resist mildew rot, fading, and are available in a wide selection of colors and patterns. Sewn with UV stable thread, awnings can last 8-12 years with regular care. Most awnings are available with hand cranks or motors but research shows that you'll use your awning more often when it's as easy as the touch of a button.
When you make your home improvement investment an Eclipse retractable awning, you're investing in the high quality of advanced awning technology and our commitment to solar protection with each custom made awning designed for your taste, your home, and your lifestyle…made in the USA. Eclipse Shading Systems specializes in solar protection and uses only the finest parts, fabrics, and threads. We take pride in our one-of-a-kind products, customer service, and dealerships. If you have questions about purchasing retractable awnings, give us a call and we'll be glad to answer them. Eclipse Shading Systems has dealers throughout the United States.
THE ULTIMATE SUNBLOCK™