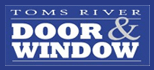 Toms River Door & Window in Ocean and Monmouth Counties has been keeping homes cooler and summer days on the patio more comfortable by offering their customers Eclipse Shading Systems® products. For over forty years, Toms River Door & Window professionals have earned the trust of their customers by providing the highest quality products at the best possible prices along with the reliability of expert installation and personalized customer service.
Toms River Door & Window is your authorized Eclipse dealer and offers their customers in Monmouth and Ocean Counties, New Jersey the following Eclipse Shading Systems retractable awnings.
– Eclipse: Rugged, residential grade retractable shading system with widths ranging from four feet to forty feet with six projections from five feet to thirteen feet
– Eclipse SC: Durable, commercial/residential semi cassette retractable shading system with widths ranging from seven feet to twenty-two feet
– Total Eclipse: Heavy-duty, commercial grade shading system with widths ranging from fourteen feet eight inches to forty feet
– Eclipse E-Lite: High-quality, budget conscience residential retractable awning with widths of nine feet three inches to thirty-two feet
– Eclipse Butterfly: Free-standing two-sided commercial grade shading system in two sizes – sixteen feet and twenty feet
Eclipse Shading Systems pledges that every customer will experience the Eclipse Promise – our dedication to solar protection solutions, state of the art products and unmatched customer service.
Since 1971, Toms River Door & Window has provided the convenience of location and personalized customer service with a reputation built on the foundation of satisfied customers. Eclipse retractable awnings keep living and working space cool and comfortable and save you money on energy bills. Next summer is right around the corner. Plan ahead and call your local authorized Eclipse Shading Systems dealer to find out which Eclipse shading products are right for your needs.
THE ULTIMATE SUNBLOCK™