The summer of 2012 has been a record breaker. It was the hottest July on record in the United States for the 118 years that records have been kept, reported the NOAA (National Oceanic Atmospheric Administration). Your air conditioning has been running non-stop and your deck is too hot to sit on for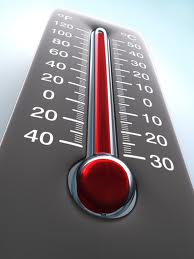 most of the day. You can still get your morning coffee and newspaper read but then the sun rises higher in the sky and it's just too hot to stay outside. It sure would be nice to have some shade on the back porch, but you don't so you have to go inside to escape the sun. Get serious about getting more relief from the heat and the sun by making this year the last summer your home is without an Eclipse shading system.
For relief from the heat, the damaging UV rays of the sun, and to save money on energy bills, all you have to do is talk to the Eclipse Shading Systems® dealership near you. Adding Eclipse retractable awnings to your home expands your outdoor living space by providing an area where you can be comfortably cooler. Awnings and shading systems can reduce energy use in your home up to 30%, keeping indoors cooler and preventing indoor carpeting and upholstering from fading. Your AC will have a longer life since it doesn't have to go on as often to cool your indoor space. Eclipse is dedicated to solar protection and makes retractable deck and patio awnings, retractable window and porch awnings, interior and exterior solar screens, and the freestanding butterfly awning. Eclipse shading products are each one of a kind, custom designed for your tastes and lifestyle using only the finest parts, fabrics and threads from around the world.
THE ULTIMATE SUNBLOCK™